IAET 2003 Man of the Year – Frank L. Mazza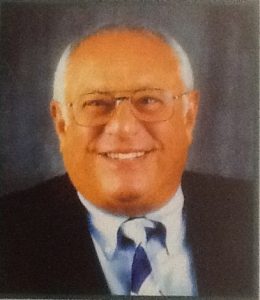 Frank L Mazza
IAET 2003 Man of the Year
Frank L. Mazza is the president and CEO of the Seigel Trading Company, which deals in commodity options and futures.
His italian roots can be traced back to Sanfili, a small town in the region of Calabria where his father, Frank Sr. was born. His mother, Carmela's parents came to this country from Naples.
Born at Polk and Laflin on the near west side of Chicago, Mazza attended St. Patrick High School, the University of Illinois at Navy Pier, and DePaul University.
He started with Seigel in 1967, and became national sales manager in 1975, part owner in the 1980's and sole owner in 1993.
He and his wife of 41 years, Jacquelyn, have raised three sons, all of whom have followed in their father's footsteps in finance. The Mazzas also have five grandchildren. Sons Frankie and Dino work with their father in the Seigel offices, while Tony is a trader in the S & P pit at the Chicago Mercantile Exchange. Jackie is also a dedicated member of the community. She is the president of the Italian-American Women's Organization, Sergeant-at-Arms of the Joint Civic Committee of Italian-Americans, and was honored last spring by the Maroons as Woman of the Year.
Frank is the president of the Cavaliers for the Villa Scalabrini, a group which runs a number of fund raising events throughout the year His dedication to the mission of the Villa began when his mother was a resident and has remained even after her passing. Mazza has stated. "That each resident of the Villa is someone's mother, aunt or sister, and the goal of the Cavaliers is to assist the Villa and make the lives of the residents more enjoyable."
In addition to his work on behalf of the Villa, Frank Mazza is a member of the Chicagoland Italian-American Charitable Organization and was honored by the Chicago Chapter of the National Italian American Sports Hall of Fame as their Man of the Year in 1997.
Mazza is a modest and generous man with a warm smile and a great sense of humor. Frank says, "My greatest satisfaction in life is having the love of my family and friends. Life has been good to me. I am happy to be able to give back at this time in my life and to be able to make a change for good."
The Italian American Executives of Transportation are proud to have Frank L. Mazza represent them as their 2003 "Man of the Year."
***