2010 IAET Humanitarian – Richard Morbidoni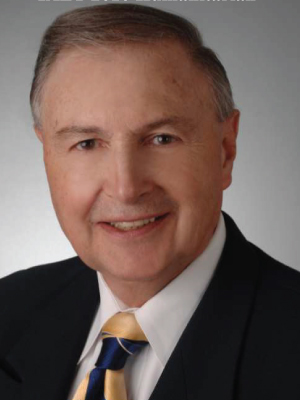 Richard Morbidoni
IAET 2010 Humanitarian
Richard Morbidoni is a native Chicagoan who grew up in the Logan Square neighborhood. Immediately after high school, he joined the Navy, and served from 1952 to 1956 as a Navy Hospital Corpsman in the states, as well as being attached to the Third Marine Division in Japan. He also served in both the U.S. Navy and U.S. Army Reserves from 1976 to 1987.
Mr. Morbidoni was elected Superintendent of the Veterans Assistance Commission of Cook County in 2003, and re-elected in 2007. During the last six years, he has introduced cost-effective procedures resulting in better and more convenient service for their clients. He has been instrumental in spearheading successful annual fund- raisers for the VAC, raising countless funding for them.
Mr. Morbidoni currently works part-time at a live theatre, without pay, so that his salary can be used to provide tickets to veterans. A few times a year, he arranges for residents of local V A hospitals to be bused in, to enjoy lunch and a show. He is also instrumental in arranging special Lake Michigan cruises every summer for the vets.
Mr. Morbidoni spends almost every evening attending one of the many veterans' organizations of which he is an active member and/or officer. He is also a participant in other military organizations including being a board member of the Selective Service System, an appointed member of the Illinois Veterans Advisory Council, a volunteer corpsman for the Young Marines and vice president and chaplain of the American Association of Navy Hospital Corpsmen.
Mr. Morbidoni is also an officer and past commander in the Italian American War Veterans, past senior vice-commander and quartermaster in the State Department of the Italian American War Veterans, past commander of the Greater Chicago Chapter of Korean War Veterans, current senior vice-commander and service officer of VFW post 235, and a member of American Legion Post 1941, Veterans for Unification and Coalition of Veterans Organizations.
Richard exemplifies what it means to be an Italian American. As an Italian, he does his best to further the cause of the Italian people, and bring to light their accomplishments as world leaders in the arts, as well as science, sports and politics; while aiming to diminish any negative underworld stereo-typing. He is an active member in several organizations including the Sons of Italy, the Italian American
Police Association (IAPA), the Chicago Italian American Charitable Organization, (CIACO), Chicago Police Marines, and the Italian American Executives of Transportation (IAET).
As an American, Richard was commander of his Veterans post (Italian American War Veterans Post #2 in Chicago), and the Veterans Assistance Commission of Cook County, where he has since been elected and is currently serving his term as superintendent. He is also an active participant in many other Veterans organizations, such as the Marine Corps League, Korean War Veterans, American Legion and VFW, and the American Association of Navy Hospital Corpsmen.
Richard displays the high morals and values, including the honesty and integrity, which all persons, no matter what their nationality, should possess. A product of the Catholic school system, he marvels that he lived through it; but feels it provided a great foundation for learning how to live.
The majority of his business career has been in both wholesale and retail sales of dental materials, as he has always had an interest in the health care field. He has given freely of his time and efforts to assist not only the above mentioned organizations, but to groups aiding both young and old, as an active volunteer in fund raising events for Campbell Lodge for Boys in Kentucky and The Villa Scalabrini Home for the Aged.
Richard has received many awards for his life-time of veteran and humanitarian service including the Da Vinci Award and the Bob Hope Award, both given for outstanding service to veterans; the Man of the Year for Campbell's Lodge for Boys; the National Four Chaplains Award; the St. Joseph the Worker – Humanitarian Award; and the Veterans Assistance Commission of Cook County – Lifetime Service and Achievement Award. He is listed in Stanford University's Who's Who.
###