2005 IAET Italian Civic Pride – Richard F. Pellegrino – Mayor of Indian Head Park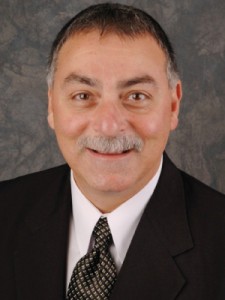 MAYOR RICHARD F. PELLEGRINO
Village of Indian Head Park, Illinois
After being admitted to the Illinois Bar and establishing a General Law Practice in 1979, devoted public servant Richard F. Pellegrino was admitted to practice in the United States District Court for the Northern District of Illinois. Two years later, he was admitted to practice in the United State Court of Appeals for the 7th Circuit and, the following year, to the United States Supreme Court.
Upon receiving an Honorable Discharge as Sergeant, E-5, and a Commendation Medal for Meritorious Service in Vietnam from the United States Army in 1972, Richard pursued studies in Political Science and Government at Loyola University of Chicago, where he received a B.A.   In 1975, and ten years later, a Master's Degree. Richard's Juris Doctor Degree was received in 1978 from Washburn University School of Law, the oldest law school west of the Mississippi, located in Topeka, Kansas.
Richard Pellegrino's extensive public service includes serving as Commissioner, Cook County Sheriff's Police and Corrections Merit Board (4 years); Commissioner, Illinois Supreme Court ARDC Inquiry Board; Advisory Member, Triton College's Nine-Person Finance Committee; Prosecutor, Illinois Secretary of State; and Member Legislative and Executive Committees, West Central Municipal Conference. Richard is Past President of the 37 Municipalities, which comprise the conference.
Today, the former Commissioner of Planning and Zoning (1992-1996) and Trustee (1997) of the Village of Indian Head Park holds the position of Mayor of the western suburb to which he was elected in 1999.
Richard also maintains memberships in the American Bar and Illinois State Bar Association. For six of his 26 years as a member of the Illinois Bar Association, he served as an elected Delegate in the Bar General Assembly. Richard Pellegrino additionally maintains active membership in the Justinian Society of Lawyers and the National Italian-American Bar Association.
Most proudly, Richard and his wife of 24 years, Peggy, are raising four children; Michael (20), Danny (18), Joey (13) and Rachel (10). The Pellegrino Family are members of St. John of the Cross Parish where Richard serves as an Academic Enrichment Coach at the Parish School, while also serving as an Adjunct Instructor in Law and Latin at Nazareth Academy in La Grange Park, Illinois.
Richard also wishes to extend his deepest appreciation to the Italian American Executives of Transportation for honoring not only himself, but all of the Italian American Mayors who have demonstrated a dedication to public service as well as a dedication to the beauty and strength of their heritage.
###