2005 IAET Italian Civic Pride – Ronald M. Serpico – Mayor of Melrose Park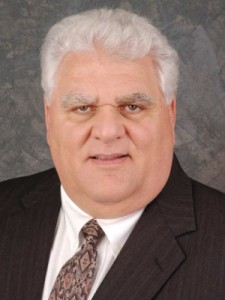 RONALD M. SERPICO 
MAYOR VILLAGE OF MELROSE PARK, ILLINOIS
Mayor Ronald M. Serpico is a life long resident of Melrose Park, Illinois. He is the third generation of his family to call Melrose Park his home. His grandfather emigrated here from Italy in 1908. Since that time, Ron and his family have been committed to making Melrose Park a better place to live.
Mayor Serpico graduated from Proviso East High School in 1970. Since that time he has been active in the community and church. Ron was a 1972 Delegate to the Democratic National Convention. He is a Charter Member and Vice President of Sigma Nu Fraternity at Illinois State University. He received his Bachelor's Degree in Political Science from Illinois State University in 1974 and his Juris Doctor Degree from De Paul School of Law in 1977.
Ron has been a practicing Attorney since 1977 and is his own private practice since 1980. He was the former Prosecutor of the Village of Melrose Park, Illinois Former Library Attorney of the Village of Melrose Park and the former Prosecutor of Stone Park, Illinois. Ron has also been a Board Member of the Early Intervention Building Program. He is a former Attorney of the Veteran's Park District, Branch 825 Letter Carriers Union. And Local 1027 of the Carpenters Union.
Mayor Serpico enjoys his membership in many well known Clubs and Societies and has held offices in them. To name a few, he has been a member of the Justinian Society which is an Italian-American Lawyers Association. He is also a member of the Knights of Columbus. He was awarded the 1996 Man of the Year Award by the Melrose Park Napolitano Club. Also, was awarded the 1999 Man of the Year Award from the Flowers of Italy Club. 1999 was a busy year for Mayor Serpico. He was awarded the 1999 Man of the Year from the Sons of Italy in America Law Enforcement Lodge #1.
Mayor Serpico is also the executive Committee Member of the West Central Municipal Council, and a member of the Villa Scalabrini Cavaliers. He has been on the Board of Directors for the Proviso Council on Aging.
Ron is the former President of the Proviso Municipal League, current Chairman of the West Suburban Preservation Agency. He was the 2002 Municipal Leader of the Year for the Illinois State Crime Commission and the Economic Development Member of Governor Rod Blagojevich's Transition Team
Mayor Serpico is known for his belief in traditional family values and for his advocacy in fairness. He is 51 years old and lives with Donna, his wife of twenty eight years. They have three children, Ron Jr., Joanna and Michael and are so proud of their one grandchild, Hannah Josephine.
###