IAET 1992 Man of the Year – Vito Episcopo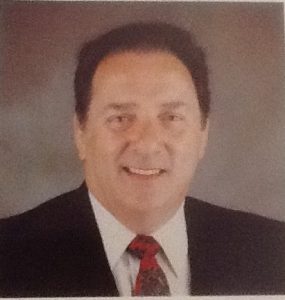 Vito Episcopo
1992 Man of the Year
Mr. Vito (as he is affectionately called) is a native of Chicago and comes from a restauranteur family. After graduating from Michigan State University in Hotel, Restaurant and Institutional Management, he began a long, and illustrious career in his chosen field.   In 1976, he purchased The Skyway Restaurant on Interstate 90 and recently sold it to the McDonald's Restaurant Corporation. In 1978, he established the food and beverage operatic, at Midway Airport and now devotes the majority of his time to planning and creating new concepts for the terminal. His pride and joy to Cafe Volare, and Italian sidewalk cafe whose concept has been duplicated by other airport restaurants across the country.  He was also one of the original founders of the now affluent Jimmy C's Restaurant in Burr Ridge.
In addition to his restaurant ventures, Mr. Vito is Chairman of the Board of Lake Delavan Farms, a Wisconsin development company in the Lake Geneva area, and the owner of the Fontana Country Inn in Fontana, Wisconsin; and is currently in the process of planning an 18-hole championship golf course, marina and five hundred-home, development in the Geneva Lakes area
We at the IAET are honored to have Mr. Vito as our professional Man of the Year because he exemplifies true success. While he is a driven man, his philosophy of life is to work hard, laugh often, love much and help others. His favorite charities are Children's Memorial Hospital and Villa Scalabrini.