2012 IAET Special Recognition Award – John D'Amico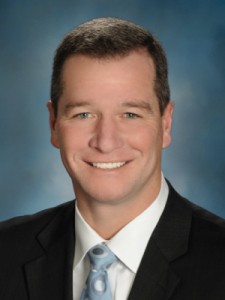 IAET 2012 Special Recognition
State Representative John D'Amico
Representative John D'Amico was born on June 12, 1962. He graduated from Saint Edward's Elementary School and Weber High School in Chicago, and attended Northeastern Illinois University. In 1982, he joined the Chicago Water Department and currently serves as Assistant Superintendent. He was elected as State Representative in 2004.
Driving safety has been a top priority for D'Amico throughout his career. He is currently serving his fifth term and is Chairman of the Transportation: Vehicles and Safety Committee in the Illinois General Assembly.
As State Representative John passed legislation that created a graduated driver's license program for teens, passed legislation that requires minors to complete a minimum of 50 (rather than 25) practice hours behind the wheel in order to receive a graduated driver's license, and passed legislation that allows the parents/guardians of minors to view a teenager's driving record online. John also passed legislation to restrict the use of cell phones by teens while driving, legislation to ban the use of cell phones by drivers in all school and construction zones, and legislation to ban texting while driving.
John is also a member of the Edgebrook Community Association, St. Edwards Athletic Advisory Committee, City Club of Chicago, Mayfair Lions Club, Queen of All Saints Men's Club and the Edgebrook Sauganash Athletic Association. John and his beautiful wife Christine have three children Jennifer, Michelle and John.
###