2008 IAET Humanitarian – James Vincent DeLuca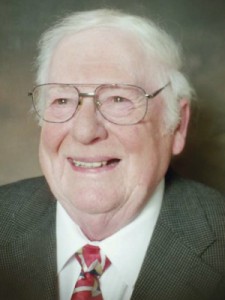 James Vincent DeLuca
2008 Humanitarian James Vincent DeLuca
IAET 2008 Humanitarian MCCD Supporter
Jim (Vincent) DeLuca was born in Chicago to Antonio and Assunta DeLuca. Both Parents immigrated to the United States from Calabria, Italy in September 1928.
Jim honorably served his Country as a member of the Armed Services during the Korean Conflict. Jim served 14 months in Korea, from 1951 to 1953.
After being honorably discharged from the Army, Jim married Lena Lasorsa. They have been married 53 years. Jim and Lena produced three sons and have 4 grandchildren. They had a set of twins, Vince and Victor, and Antone. The Grandchildren are Tim, Lea, Gianna, and Jake.
In 1961, Jim went into the grocery business, Mayfair Foods, in Franklin Park. Jim also had brief stints in the catering business and owned the famous slides and batting cages on Lake Street. Upon his retirement in 1991, Jim decided to devote his time and energies toward aiding children, senior's, and is involved in community projects.
Jim is on of the founders of the organization, "Americans of Italian Decent of DuPage County", which was organized in 1978. He is presently serving as a Director. The aim of the organization is to aid those in need, children with disabilities, senior citizens, awarding scholarships, and donating to the "Pantry", a community organization giving food and assistance to families in need.
Jim is proud to be a full blooded Calabrese and that led him to join the "Calabrese in America". This organization holds many functions to raise funds for many charities. This group has many dedicated people who donate their time and their concern is truly a gift to those in need.
Jim is a very active member of the "Italian American Executives of Transportation". Through the IAET, Jim has met many wonderful caring and generous people, much like himself. Jim is amazed at the organization's ability to help and donate scholarships, support educational programs, and assist other organizations to enhance the Italian image in the community. With the help of great members like Jim DeLuca, the IAET has been growing in membership.
Jim's is passionate in assisting children with disabilities. He has been a great supporter and very active member of the Midwest Council for Children with Disabilities (MCCD). The MCCD was established 12 years ago with the help of two wonderful caring individuals, Dennis Fiedler and Rick Gunderson. Through their guidance and leadership, this organization has helped numerous children and their
families. Jim joined this organization when a close friend gave birth to twins, both with cerebral palsy. He saw first hand the need to help children with disabilities.
The MCCD is run by volunteers who work tirelessly for our special children. Jim assists in fundraising for this great group, especially at the annual June Golf Outing. MCCD membership grows annually as more people witness the good this group does.
The IAET is very proud to honor Jim DeLuca as our 2008 Humanitarian and to have Jim as a member. Jim DeLuca has helped make this world a better place and has been a true inspiration to all who know him and has seen his passion.