2010 IAET Special Recognition Award – Roz Varon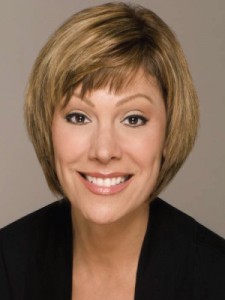 Roz Varon

TRAFFIC/TRANSPORTATION ANCHOR
ABC 7 NEWS
Roz Varon is the Traffic/Transportation Anchor for ABC 7 News This Morning, the No. 1 morning newscast in Chicago. She joined ABC 7 News in April 1989, making her the first full-time television traffic reporter in Chicago. Varon not only updates Chicagoans on traffic snarls and travel times, but provides extensive coverage of the transportation beat, zeroing in on stories ranging from driving safety and toll way hikes to upcoming road construction plans and repairs. Varon also enjoys contributing her Emmy Award-winning "One Tank Trips," to the morning newscasts, because "as a Chicagoan I love being a tourist in my hometown and sharing great regional travel locations with viewers."
"Roz on the Road," Varon's must-read blog, covers a wide range of topics from construction challenges to life challenges.
Varon hosts weekend entertainment segments each Friday on the ABC 7 News at 4 p.m. For the past six years, Varon has been an important part of ABC 7 and the Chicago Fire Department's fire safety public service campaign, "Operation Save-A- Life".
Before joining ABC 7, Varon served at WFYR Radio in Chicago, where she was traffic reporter, editor, and morning and afternoon on-air personality. Earlier in her career, Varon worked as an on-air personality at WLAK/WLIT Radio in Chicago and as a traffic reporter, editor, and morning on-air personality for Chicago's WUSN Radio.
Varon began her career at WLS Radio in Chicago, where she was a morning airborne traffic reporter and editor. In addition to her work in radio and television, she taught radio broadcasting courses at Chicago's Columbia College.
Varon has received many awards and honors for her work. She received a 2009 Emmy for her series, One Tank Trips, which gave viewers in the area tips on amazing and fun places to travel on one tank of gas. In 2003, Varon received an Emmy award for her contributions to the Water Main Break Sport Coverage. Additional awards for her work include the 2007 Women of Distinction Award from the Oak Brook's Women's Club, the March of Dimes 2005 Transportation Award, the 2003 Woman of Achievement Award from the Girl Scouts Illinois Crossroads Council, the 2002 Anti- Cruelty Society's Media Person of the Year, and the 2001 Mothers against Drunk
Driving "MADD About You" Award. The U.S. Department of Transportation honored Varon in 1999 with their Highway Safety Education Award.
Varon volunteers much of her time to charitable organizations. She is active in the Anti-Cruelty Society, for which she co-hosts the annual fundraiser "Bark in the Park;" and the Girl Scouts, where she has been a troop leader since 2002. Since 2000, Varon has served on the Board of Governors of the Chicago/Midwest Chapter of the National Academy of Television Arts & Sciences. She is also a part of the advocacy board for End Needless Death on our Roadway (END). Varon also works with the Chicago Fire Department's public awareness campaign, "Operation Save-A-Life" targeting fire safety and prevention.
Varon is a 2006 breast cancer survivor. She works diligently to help heighten cancer prevention and awareness. As an advocate, she works with organizations such as the American Cancer Society's "Making Strides Against Breast Cancer" as well as the national breast cancer organization, The Breast Cancer Network of Strength.
Varon received a B.A. in Broadcast Communications from Columbia College. She resides in the western suburbs of Chicago with her husband, daughter, two dogs and a cat.
###