2006 IAET Italian Civic Pride – Anthony DeLuca – Mayor of Chicago Heights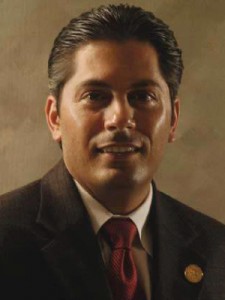 Mayor Anthony DeLuca Chicago Heights
Mayor Anthony DeLuca was first elected on April 1, 2003.
DeLuca was born at St. James Hospital in Chicago Heights. He is a 1988 graduate of Homewood-Flossmoor High School and a 1992 graduate of Elmhurst College. He obtained his college degree in Organizational Speech Communications. DeLuca was named all conference in golf for the College Conference of Illinois and Wisconsin.
DeLuca's previous public service includes a distinguished eight year record as a member and then President of Bloom Township High School District 206 Board of Education.
Most importantly, DeLuca is married to wife Sarah and the proud Father of his seven year-old daughter.
DeLuca has long been active in the community as a coach for the Chicago Heights Small Fry Rookies basketball team and as an active supporter of the Chicago Heights Drama Group. DeLuca is employed as the Chief of Operations at Skyline Disposal Company in Chicago Heights, a third generation family owned business, where he is a dues-paying member of International Brotherhood of Teamsters Local 731.
###