2000 IAET Man of the Year – Jerry Saviano, President, Regal Manufacturing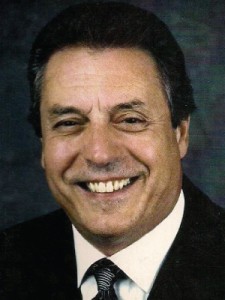 Jerry Saviano
2000 IAET Man of the Year
Jerry Saviano was born to Italian-American parents, Daniel and Mary Saviano, on the near west side Taylor Street neighborhood in Chicago. He is married to Ginny Tozzi. They will celebrate their 40th wedding anniversary next June. They are the proud parents of two sons, Danny and Vince.
Jerry is a longtime co-owner of Regal Manufacturing Company. He and his partner, Irving Cohen have been together over thirty-seven years. Together, they have turned Regal Manufacturing Company into a company that sets the standard for dining related furniture manufactured in the United States. They provide high-quality hand upholstered furniture to hundreds of customers across the country.
Jerry works tirelessly for the Italian-American community. He is always there to work and help raise funds for needy charitable organizations. He shows his deep devotion and dedication to his Italian heritage by his involvement in many of these organizations. He was on the Board of Directors for the National Italian-American Sports Hall of Fame for 20 years. He is presently on the Board of Chicago Italian-American Charitable Organization and the Cavaliers for Villa Scalabrini. He is also a member of the Joe Gentile Post #2 and helps with their fund raising for the Hines Hospital. In the early 70's he helped pur together the Franklin Park Youth Hockey Program. He was President for ten years and has served on the State of Illinois Hockey Board for four years.
The Italian American Executives of Transportation is extremely honored and proud to have chosen Mr. Jerry Saviano, as their New Millennium – 2000 – Man of the Year.
###