2014 IAET Humanitarian – LeeAnn Cali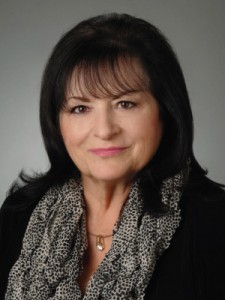 IAET 2014 Humanitarian
LeeAnn Cali
LeeAnn Cali, is a second generation Italian American, born in Chicago to Josephine and Anthony Nuccio. The Nuccio's had three children, Joseph, LeeAnn, and Anthony. LeeAnn grew up in Old Town on Wells Street surrounded with the love of grandparents, aunts, uncles, and first cousins who also lived in the three flat. The three flat was owned by her grandparents Joseph and Lena Nuccio.
LeeAnn attended Holy Name Cathedral High School and St. Michaels High School in Chicago until her parents moved the family to Dallas, Texas. LeeAnn was a graduate of Woodrow Wilson High School and Rutherford Metropolitan Business College in Dallas, Texas. In 1958, the Nuccio family then moved back to Chicago. It was then that LeeAnn met the love of her life, Vito.
LeeAnn soon married Vito P. Cali in 1960. They have three wonderful children: Vicki who is married to David Zwieg, Joni who is married to Bradley Grabow, and Philip who is married to Debbie Rocco. Six beautiful grandchildren: Elliot, Philip, Danielle, Vito, Maria, Leana, and two great- grandchildren Elle Marie, and Rory.
With her family orientated background and deep admiration for the elderly LeeAnn had a vision to create a home for the elderly that would mirror the love and care she grew up with. Her dream to provide an environment that treated the elderly with love and dignity in a home like atmosphere became a reality in 1993. With the love and support of her husband Vito, she turned their property in Delavan, Wisconsin into an 18 unit CBRF (Small Community Based Residential Facility) called Vintage on the Ponds. The Vintage sits on 116 serene wooded acres with 13 acres of private spring fed ponds.
In 1998 the Vintage expanded to 70 bedrooms and is currently the largest CBRF in Walworth County, employing over 80 employees. The facility has won numerous awards including 1st Runner Up by The Best of Walworth County for retirement facilities in 2013.
In 2006 LeeAnn was appointed Commissioner for the Health and Human Services Commission on Aging in Walworth County. She is an active advocate for changing rules and laws to benefit the elderly including being instrumental on getting Family Care implemented in Walworth County. Family care is a government program that now gives families of the elderly the option to choose a facility to place their loved ones and not the government. She was one of the founders of the Walworth County CBRF Network, which provided a platform for all of the CBRF's in Walworth County to meet and better the environment as people enter the later stages of life. LeeAnn is the President of Vintage on the Ponds and continues to provide love and support to the elderly in her area.
LeeAnn is a proud member of the IAET. Her numerous contributions to the community and her willingness to help out whenever called on makes LeeAnn a very unique individual.
###