2006 IAET Italian Civic Pride – Dr. James L. Discipio – Mayor of LaGrange Park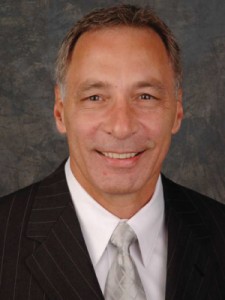 MAYOR JAMES L. DISCIPIO, D.D.S., M.S., F.A.G.D.
City of La Grange Park, Illinois
Mayor James L. Discipio was born at McNeal Hospital in Berwyn, Illinois on March 2, 1955. His parents are Dr. Joseph V. Discipio and Darlene Discipio (deceased). Mayor Discipio is married to Nancy and they have three children, Nicholas James, Jake Lawrence and Jenna Darlene. Mayor Discipio has been a lifelong resident of La Grange Park.
Mayor Discipio is a 1984 graduate of Loyola University Dental School, received his Master's Degree, also from Loyola University in 1985, and has been very active in the Loyola Alumni Association. His Post- Doctorate Degrees include I.D. Pankey Continuums1986 to 1990, and Fellowship in the Academy of General Dentistry, International College of Dentists and American College of Dentists from 1984-1993. His membership in dental organizations includes The International College of Dentists, American Dental Association, Illinois State Dental Society, Chicago Dental Society and the Academy of General Dentistry. At State and national level, Dr. Jim has served as trustee and delegate to the House of Representatives, and at the local level, he has been active from 1986 to the present time, chairing numerous committees and holding various officer positions. He is currently the program chairman for the Chicago Dental Society Midwinter Meeting, the largest dental meeting in the world.
Local attributes include being a member of the Kiwanis Club since 1984. He is a Eucharist Minister of St. Louise De Marrillac Church; he has been a Volunteer for the B.E.D.S. Program, St. Louise De Marrilac Usher, St. Louise DeMarriliac Church, Minister of Care for MacNeal
Hospital. He has been Chairman of "Friends of Park" Committee 1997- 1999. Manager of La Grange Park Little League, member of the La Grange Park Zoning Board, Commissioner of La Grange Park Parks and Recreation for ten years, eight year member of the Board of Education and recently elected President of La Grange Park.
He is also a great friend of the Senior Citizens living in the Independent and Assisted Living communities in La Grange Park. He has people go out to these communities to register these residents for their voting rights, and voting right there in their in their own places of residences/communities, without having to go out to some other place to vote. He also sees that someone is right there in the community to receive their yearly city stickers. His work shines through each time you meet this Mayor.
Those of us who live in LaGrange Park are so very pleased and blessed to have Dr. James Discipio as our Mayor.
###