2006 IAET Italian Civic Pride – Vincent J. Donofrio – Mayor of Highwood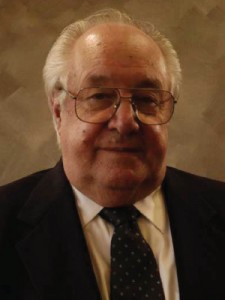 VINCENT J. DONOFRIO
MAYOR OF HIGHWOOD, ILLINOIS
Elected Mayor in April of 2005, A lifelong resident of Highwood, may wife, Angie, and I have three children; Sam, Jim, Gina, and eight grandchildren.
I attended Oak Terrace Grammar School in Highwood and Highland Park High School. At the age of 19 I joined the United States Marine Corps. Elected and served as Highwood' Fourth Ward Alderman for twelve years. Vice President at First Bank of Highland Park.
Past President of the Highwood Chamber of Commerce and received the Highwood Chamber's Humanitarian Award.
First Treasurer of the Highwood Bocce Court, Past President of Highland Park-Highwood Lions Club.
Past President of Our Town Highwood, Past President of the St. James Booster Club.
Present President of Highwood Small Fry Baskektball program.
###