2018 Man of the Year – Mario Weber
IAET 2018 Man of the Year
Mario Giuseppe Weber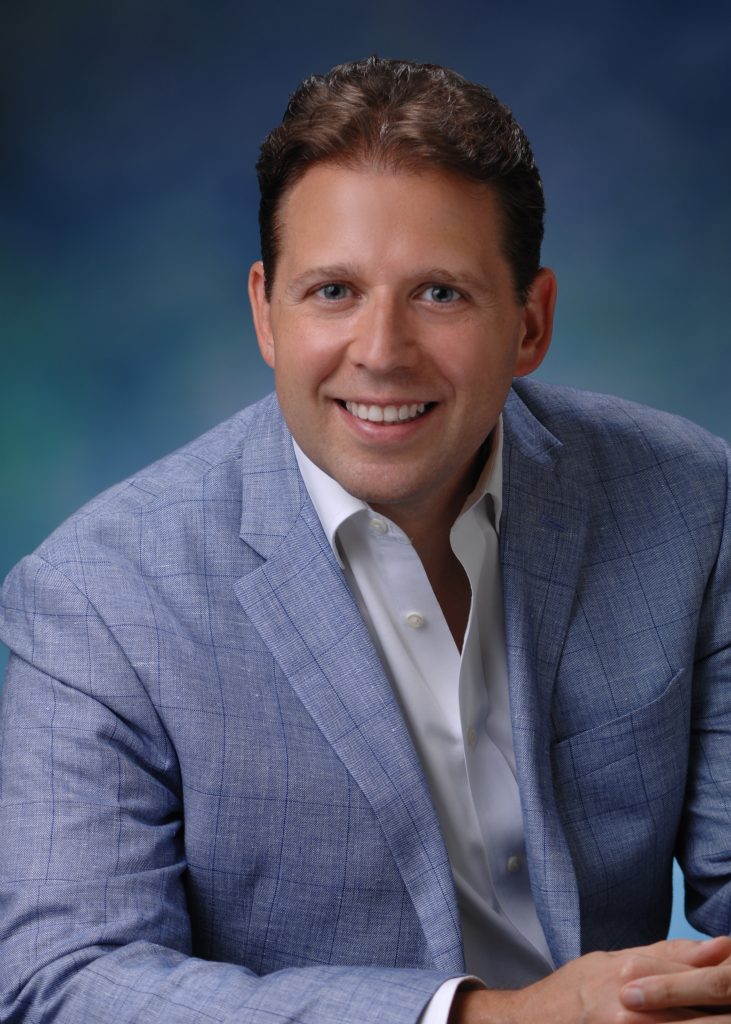 Mario Weber was born in Park Ridge, Illinois, in 1978 to Alberto and Josette Mentesana Weber, who trace their roots back to Sicily. His father's family is from Termini Imerese and his mother's is from Campofelice di Fitalia. Mario has a sister, Adriana, who is married to Stephen Metcalf, who originally hails from Fort Worth, Texas.
An immense influence and inspiration for Mario throughout his life were his maternal grandparents, Giuseppe and Benedetta Mentesana. They practically raised him and taught him the language and culture. It was because of them that Mario has such a love for Sicily, its histories and traditions.
His mother, Josette Mentesana Weber, is co-founder of the Italian Cultural Center, founder of the Sicilian Heritage Museum, and director of the Italian Language and Culture Camp and chairman of the Language and Culture Committee at Casa Italia.
Mario attended high school at Loyola Academy and then Loyola University, where he earned a bachelor's degree in business and is on the verge of completing his MBA. He is fluent in Italian, Sicilian and Spanish.
Mario had an affinity for the car business at a very young age and began to get involved in his father's automobile dealership when he was in grade school as a car wash porter. As he grew older, he eventually worked through all the positions in the dealership until he took over as general manager at the age of 23. Today he runs all aspects of the dealership and has taken the reins from his father, who is now retired. From a small business started in 1991, Midway Dodge now transacts with more than 7,500 customers a year.
Besides selling automobiles, Mario saw another opportunity in the car business: customers with credit issues or who were new in the country who could not be approved for conventional bank financing. He started his own finance company to take care of Midway's customers and allow people who could not buy a car at reasonable interest rates to make their dream of owning a car a reality. American Finance was born in 2008 right at the start of the financial crisis and today has grown into a mature finance company that does loans for 30 percent of the retail customers who purchase vehicles at Midway Dodge.
Mario also runs JB Real Estate management company. This company manages all the family's property holdings throughout Illinois as well as all remodeling and construction. Mario is an entrepreneur at heart, growing and building businesses is in his blood, and there is always a new endeavor around the corner.
The Chicago Italian-American community has always been dear to Mario's heart, and he jumps at the chance to help non-profit organizations raise money to further the cause. He is involved in the Joint Civic Committee of Italian Americans, Italian Cultural Center, Casa Italia, Italian American Executives of Transportation, Sicilian Heritage Museum, One Step at a Time Children's Foundation, and many more. In 2010, he received the prestigious honor of being named the Grand Marshal of the Columbus Day Parade, to which he generously donated a new Dodge Challenger to a lucky attendee.
His love for volunteering and giving back was spurred by his mother, who has been involved in teaching Italian language and culture for more than 35 years. Mario does not believe in pure luck in life. "The harder you work, the luckier you get, that's what my Nonno Peppino always taught us," he says. "Never give up and always go for your goals and eventually you can accomplish anything. Don't let anyone tell you you can't do it, because everything in life can be achieved through determined perseverance."
The Italian American Executives of Transportation are thrilled and honored to have Mario Giuseppe Weber as our 2018 Man of the Year.
***