2012 IAET Man of the Year – John Trotta
John Trotta, Senior Vice President, Parsons Brinckerhoff
2012 IAET Man of the Year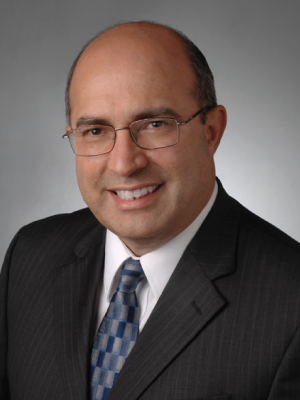 John Trotta was born in Chicago on September 8, 1959, to Dominic and Antoinette (Dispensa) Trotta. His grandparents immigrated from the City of Sassano in the province of Salarno in Southern Italy.
John grew up on Chicago's southwest side, long a blue collar immigrant community, which shaped him into the man he would become. His father, Dominic, instilled in him the value of doing the right thing—not just occasionally, but always. From his family, John also learned to treat everyone with respect. He was surrounded by many aunts and uncles with a strong work ethic and pride in what they did, and he applies this to his work today. His grandparents, parents, aunts, and uncles dedicated their lives to their families and to the community. John carries with him the same goals and dreams of improving each generation that his grandparents, parents, aunts, and uncles shared.
In 1980, John married the love of his life and his biggest supporter, Kathleen Brosnan. They have been married over 30 years and have passed on these same goals and values to their daughter, Katie.
John has devoted much of his career to transportation and to the City of Chicago. Starting in 1977, John worked as a laborer for the City of Chicago, while attending Roosevelt University in the evening. He was a proud member of Laborers Local 1001. In 1981, he graduated with a B.A. in Business Administration, and was promoted to a financial reporting position in the Commissioner's office in the Department of Streets and Sanitation. In 1984, John joined the Chicago Transit Authority (CTA), starting in the Capital Development Department and rising to General Manager of Capital Investment in 1991, overseeing more than $2 billion in capital projects. In 1997, John became the Vice President of Purchasing and Warehousing for CTA and held this position until he retired in May 2006.
John joined Parsons Brinckerhoff in 2006 and is a Senior Vice President and the Regional Business Manager overseeing 16 states in the Central United States. Parsons Brinckerhoff is one of the oldest continually operating consulting engineering firms in the United States. The firm provides a full range of engineering, architectural, planning, construction management, and management consulting services for award-winning highways, transit systems, bridges, power facilities, airports, ports, marine facilities, buildings, and site developments.
John's impact extends well beyond the transportation industry as he continues to give back to the community and to future generations as his family has before him. He believes, "When a kid is saved, the world is a better place." John is proud to be a board member of SOS Children's Villages – Illinois. SOS gives vulnerable children the resources, knowledge and experiences they need to become healthy, thriving adults. John also served as a board member on Father Flannagan's Boys Town Chicago in the Back-of-the-Yards neighborhood, helping at-risk youth.
He is a member of the American Council of Engineering Companies of Illinois and received the 2012 Engineers' Community Leader Award for his commitment to enhancing the quality of life in the community. In addition, he served on the Illinois Road and Transportation Builders Planning and Engineering Board.
John is thankful every day for the chance his grandparents took in leaving their homeland. Like many Italians coming to America, they faced substantial obstacles. They worked hard, took care of their families, and never gave up. John credits his success to them. "I know if not for them, I would not have what I have today. I am living the American Dream because of all they sacrificed. My goal is to pass it on to future generations."
###