2018 Humanitarian – Dr. Joseph Discipio
Joseph Discipio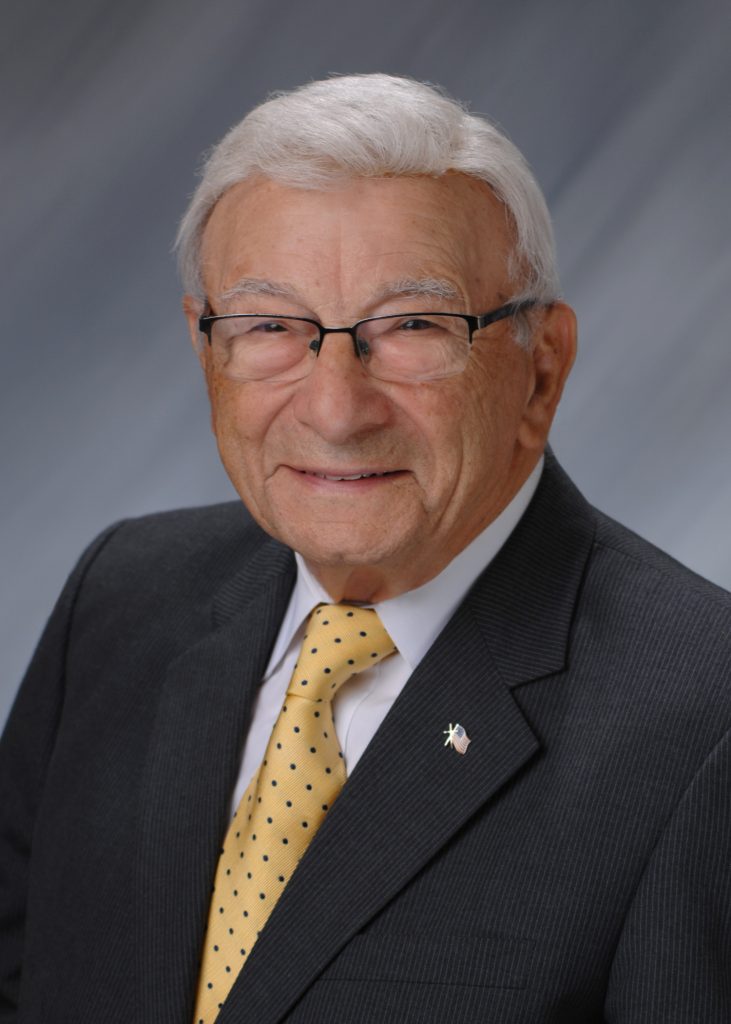 2018 Humanitarian
Joseph V. Discipio, D.D.S., is the son of Joseph and Rose Discipio. His father was born in Bari, Italy, and his mother was born in Chicago of Italian ancestry. They were married in Our Lady of Pompeii Church in the old Taylor Street neighborhood.
His father was a foreman for a Chicago streetcar company, but the hardships of the Great Depression compelled the family to move to Stickney, where Dr. Joe and his two brothers and three sisters grew up and worked on a truck farm.
The family moved to Berwyn before the war, and Dr. Joe graduated from J. Sterling Morton High School and Morton Junior College. While at Morton Junior College, he was drafted into the U.S. Army, serving one year as a medical technician in Korea.
After earning his D.D.S. at the Loyola University School of Dentistry, he volunteered for another two years as a dental officer with the Air Force during the Korean conflict, ascending to the rank of captain before his honorable discharge.
He launched a dental practice in Berwyn after the war, becoming an integral part of his community and his profession.
He served as an assistant professor at the Loyola Dental School from 1955 to 1984 and as the director of the Dental Assisting Program at Morton College from 1971 to 1984. During that time, he published articles on pedodontics and auxiliary training in professional publications.
He also served as chairman of the MacNeal Memorial Hospital Dental Staff, president of West Suburban Dental Society, councilman for the Illinois State Dental Society (1970-73) and counselor to the Illinois Dental Assistants Society.
He was president of the Chicago Dental Society, director of the society's West Suburban Branch, and chairman for Relations with Affiliated Groups for the Illinois State Dental Society, serving on several committees for both the CDS and ISDS.
He was a member of the Illinois State Dental Examiners and served as chairman of its Registration & Education Committee. He also served as a consultant examiner for the Illinois State Board of Dental Examiners and North East Regional Board of Examiners.
A longtime member of the Arcolian Dental Arts Society, he was honored as Arcolian Man of the Year in 1981 and Alumnus of the Year for the Loyola University School of Dentistry in 1992.
He volunteered for years as the director of the Dental Division of the Berwyn Department of Health, offering free dental checkups to grade school students and rallying other dentists in the community to do the same.
Dr. Joe is the proud father of Joseph, a construction contractor and real estate developer; Dr. James, who followed his father into the practice, and Jeffrey, a plumbing contractor.
***