2006 IAET Italian Civic Pride – John F. Piazza – Mayor of Lemont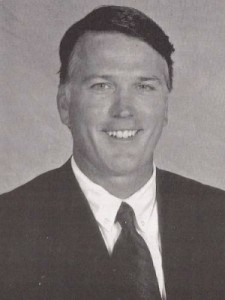 MAYOR JOHN F. PIAZZA
VILLAGE OF LEMONT, ILLINOIS
Mayor John F. Piazza was first elected to serve as Village President of Lemont, lllinois in April, 200l. Before being elected as Mayor, he served as a member of the Lemont-Bomberek School District l13A Board of Education since 1999. In 2005, he was elected to a second four year term as Mayor.
Lemont is a rapidly-growing community of 13,098 residents located in the I and M Canal National Heritage Corridor. Mayor Piazza heads a Board of six trustees, elected at large by the people of Lemont, lllinois. The Board's priorities for Lemont include managing growth and examining zoning in the Canal Corridor to achieve optimum zoning and recreational opportunities in the corridor.
Mayor Piazza holds a master's degree from DePaul University and a bachelor's degree from Yale University. In addition to his duties as Village President, Mayor Piazza holds a full-time position with County Insurance and Financial Services.
Mayor Piazza serves as Chairman of the Transportation Committee of the Southwest Conference of Mayors, a council of government representing twenty-one municipalities in southwest Cook County with a total population and in excess of 350,000. The Transportation Committee works closely with CATS in development and funding of the Surface Transportation Program. In addition to being active with the Conference, Mayor Piazza is also affiliated with the Du Page Mayors and Managers Conference and the Will County Governmental League.
Mayor John Piazza and his wife Karen have been residents of Lemont for about fifteen years and have three children.
###