2005 IAET Italian Civic Pride – Joseph T. Tamburino – Mayor of Hillside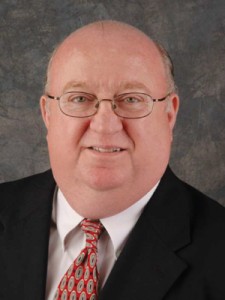 PRESIDENT JOSEPH T. TAMBURINO
Mayor of the Village of Hillside, Illinois
Joseph T. Tamburino is in his 6th term as Village President. He is one of two Mayors in the history of the Village of Hillside that has held office for 20 years or more. Before being elected President in 1981, he served a four year term as Village Trustee and Chairperson of the Finance Committee and the Community Affairs Committee.
During these 27 years, Joe has been instrumental in creating many programs for the senior citizens and the youth of the village. With his energy and commitment to Hillside, he was instrumental in putting together community events for the residents such as The Summer Job Program, The Youth Athletic Parade, Project UFO, the Taste of Hillside and the Summer Concerts. Joe also played a very important role in the formation of the Chamber of Commerce, which benefits our business community. He is known as "The People's Mayor" by his colleagues.
Through his efforts, he has enhanced the Village growth by forming many committees such as Economic Development, Environmental, Intergovernmental Relations, and the new Human Relations Committee. He has been active in developing a beautification plan that continues to enhance The Village of Hillside and he takes an active part in the growth of our business community.
Joe is a life-long resident of the Hillside-Berkeley area and has three grown children and 3 grandchildren. He is Vice President of Facilities and Office Administration at Equity Residential Properties.
President Tamburino is an Army veteran, who served a tour of duty in Vietnam during 1969 with the 1st Brigade of the 5th Infantry Division. During his term asPresident, Joe was very instrumental in bringing the Vietnam Wall to the Village of Hillside.
Joe is a life-long parishioner of St. Domitilla Church and is a graduate of St. Domitilla Grade School and Proviso West High School. He also attended Triton College and DePaul University.
President Tamburino is a member of the Broadview-Hillside American Legion Post; Bellwood/Berkeley/Hillside Kiwanis Club; Fourth Degree member of Assumption Council, Knights of Columbus; Board of Governors, Elmhurst Hospital; past President and current Secretary of the Proviso Municipal League; Past President of The West Central Municipal Conference.
###