2006 IAET Italian Civic Pride – Margaret (Peggy) Fuller – Mayor of Harwood Heights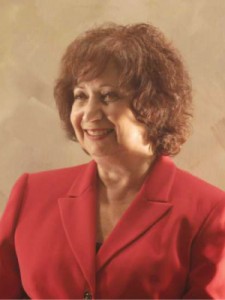 Margaret Peggy Fuller
Mayor of Harwood Heights
Margaret "Peggy" Fuller has been a life long resident of our community. Born Margaret Dinatale, she was raised in Norridge. "Peggy" as she likes to be called, attended Divine Savior Grammar School, Ridgewood High School, Triton and Harper Colleges. Her studies included accounting and data processing.
Peggy and her husband Marty, a successful small business owner, have lived in Harwood Heights since 1982 and have raised two children, Natale and Sam.
Peggy is an area Director of the League of Woman Voters and has been an active participant in many youth and community programs throughout the years. She has been a member of the St. Eugene Athletic Board. Among her other volunteer activities, she coached Track & Field, scheduled the concession workers and coordinated the Cheerleading program.
She is a founding member of the Committee for a Better Harwood Heights, a group dedicated to open and honest government. She has served as the Chairperson since its inception in March, 1997.
Mayor Fuller was first elected Trustee in April of 1999 and re-elected in April of 2003. She was Chairperson of the Ordinance and License Committee and a member of the previous Forestry/Cable, Building/Public Works and Sewer Committees. For two years she was a member of the Finance and Water Committee before moving over to the Forestry/Cable Committee. She also served on the Community Development, Forestry, Information & Technology Committees.
While a Trustee, Mayor Fuller chaired the newly formed Harwood Heights Historical Committee. Their mission statement is: To Insure the Memory or our Harwood Heights Founding Families and to Preserve, Protect and Promote our Heritage for Future Generations.
On June 24th, 2000, Mayor Fuller received the "Citizens Initiative Award" from the Citizen Advocacy Center at a reception at the College of DuPage. She was presented with this award for her significant and informed civic participation and by her example inspired others to build their communities. The award was created to recognize citizens who act as catalysts for more citizen participation in the democratic process.
Mayor Fuller received certification from the Academy for Municipal Excellence, a partnership with the Illinois Municipal League and the University of Illinois.
In April of 2005 she was elected as Mayor of the Village of Harwood Heights, the first woman to hold that position.
Margaret will be honored this year by the Italian American Executives of Transportation. Her commitment to the community, her strong sense of values, combined with her willingness to work hard for the public good, have made her a shining example of excellence in the Italian community.
Mayor Fuller will be honored along with other Mayors of Italian heritage at the IAET Dinner Dance. It will be held at Alta Villa Banquets, 430 N. Addison Road in Addison on October 21st. Ticket information will be in the Fra Noi.
###