2006 IAET Italian Civic Pride – Frank Paris – Mayor of River Forest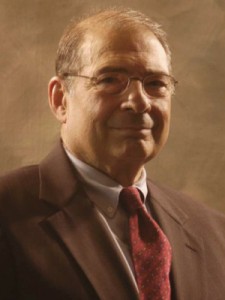 MAYOR FRANK PARIS
Village of River Forest, Illinois
Mayor Frank Paris wants everyone know that he was named Frank Paris and not Pasrisi. The name Paris has been in his family for at least eight or nine generations. The Mayor's Grandfather, whose name was Antonio, was born in Loco, Delmarsi, Italy. His Grandmother, Lisa Bianchi was born in Abruzzi, which is near Termani. His father, Francisco Paris married Rosalie Legga. His Mom is 93 years of age and still lives in her own home.
Mayor Paris has been married to his wife, Gail Lesbach, for forty years. They have four children, Frank, Jr., Arthur, Ami and Elizabeth.
Through his lifelong village residency, he is active in the civic and commercial well being of River Forest. Frank has been the Village trustee since 1989 and President since 1993; a member of the Finance, Development, Police and Fire Committees. He was the former Chairman of the River Forest Traffic and Safety Commission, former and current director of the Oak Park-River Forest Chamber of Commerce and former President of the River Forest Service Club.
Mayor Frank is the Former Chairman and President of the First National Bank Trust of Oak Brook. Since 1982, he has been the Vice-Chairman of First Oak Brook Bancshare and Oak Brook Bank.
Mayor Frank is a graduate of Northwestern University, Oak Park-River Forest High School and St. Luke's grammar school.
Under Mayor Paris' leadership, for the first time in more than a decade, River Forest was recognized as one of the top ten suburbs in the entire Chicago area, according to the survey conducted by the Chicago Magazine. River Forest finished in the survey, which considered the strength of property values, quality of life, quality of schools, beauty and charm of the suburb, and more.
Mayor Paris worked with the Village Board and the Board of Education to help maximize resources to keep property taxes low while they continue to provide the best in education for an expanding population of students in the community.
For the first time in recent memory, Mayor Frank Paris saw to it that the Village's Bond Rating improved from A to AA, the highest rating possible for a non-home rule community,
The Village of River Forest is pleased to have Frank Paris as their Mayor and we are just as pleased to have him as one of our Leaders of our Italian Civic Pride of 2006!
###