Dominic Candeloro – A Career Promoting Italian American Studies
Dominic Candeloro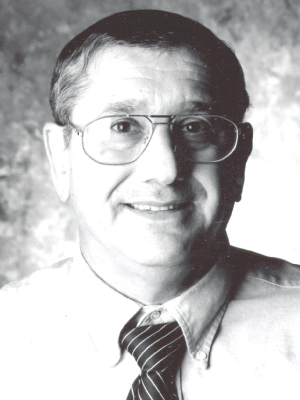 A Career Promoting Italian American Studies
Dominic Candeloro has been involved in Italian American studies for the past 30 years. He is the author of three books on the Italians in Chicago and served as Historical Consultant in the production of "And They Came to Chicago: The Italian American Legacy."
Candeloro was born in Chicago Heights and grew up in an Italian neighborhood, "The Hill." He holds a PhD from the University of Illinois and has taught History at UIC, UIUC, and Governors State University. He was honored with the Studs Terkel Humanities Service Award by the Illinois Humanities Council in 1999 for his efforts in documenting and interpreting Italian American culture.
Dominic's relationship with the Italian American Executives of Transportation goes back 30 years. Led by such luminaries as Joe Pisauro, Frank Catrambone and Joe LaCalamita, the IAET funded a position in Italian American studies at the University of Illinois at Chicago. Candeloro got his start in Italian American Studies in 1978 when he was appointed to that professorship. In a flurry of activates in the next five years, the program received a $300,000 grant from the National Endowment for the Humanities to fund the Italians in Chicago Project that included 25 symposia, 110 taped and transcribed oral histories, major exhibits, and an archive of many of the images that were used in "And They Came to Chicago."
Still among the most active promoters of his field of study, Candeloro has served as President and Executive Director of the American Italian Historical Association, and as president of the Italian Cultural Center in Stone Park. He is the originator and current editor of the listserv H-ItAm (www.h-net.org/~itam/). Along with Angelo Ciambrone and the late Justice Anthony Scariano, Candeloro presented "Ciao South Suburbia!" a weekly radio show on WCGO in Chicago Heights. Since 2000, he has written a monthly column "From the Halls of Academe" for the Fra Noi. He was honored with the Studs Terkel Humanities Service Award by the Illinois Humanities Council–1999 for efforts in documenting and interpreting Italian American culture and in 2005 with Order Sons of Italy Grand Lodge of Illinois' Leonardo Da Vinci Award. Among his proudest achievements is the Fulbright Fellowship that he was awarded for research in Italy in 1982-82. He and his wife Carol packed up their three children to spend 6 months visiting family and doing research and interviews in the towns of origins of Chicago Italians.
From 1995 to 2003 Candeloro served as Administrative Assistant to Mayor Angelo "Sam" Ciambrone in Chicago Heights.
In 2005 Candeloro curated an exhibit "The Dream: per non dimenticare" that was shown at the Archivio dello Stato (National Archives) in Rome. That exhibit, partially funded by the IAET, later traveled to Avellino and Naples.
In his "retirement," Candeloro serves as a program co-coordinator and librarian for the Italian Cultural Center at Casa Italia. In addition to film series, book fairs, and Italian language immersion events, he is currently planning a conference "Reconstructing the Italians in Chicago: Twenty Authors in Search of Roots and Branches" (partially funded by the National Italian American Foundation). The event will bring together more than twenty scholars and writers who have published material relating to Italians in Chicago. It is scheduled for April 24-26, 2008. Candeloro is looking for additional sponsors for the event. Currently committed sponsors include Casa Italia and Freddy's Pizza.
###