2012 IAET ??? – Anthony T. Calderone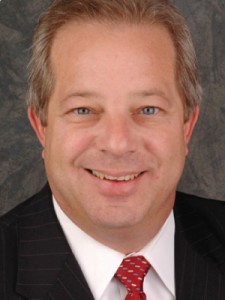 ANTHONY T. CALDERONE
VILLAGE OF FOREST PARK, ILLINOIS
2012 IAET ???
Anthony T. Calderone has served Forest Park as its Mayor since 1999. Mayor Calderone was first elected as Forest Park Commissioner in 1991. A lifelong resident of Forest Park, Mayor Calderone has a long track record of public service and a commitment to the Village of Forest Park, its residents, businesses and organizations. Among the many organizations to which Anthony has given service are St. Bernardine Parish, Forest Park Little League, West Suburban Senior Services (formerly Proviso Council on Aging), Proviso Municipal League, West Central Municipal Conference (past President), Oak Leyden Developmental Services, Kiwanis International, Columbian Club and Lions Club.
With over 30 years in the alarm and security industry, Anthony Calderone owns and operates Illinois Alarm Service, located here in Forest Park. He has held a variety of posts with such professional organizations as the National Burglar & Fire Alarm Association, Illinois Electronic Security Association, Illinois Fire Inspectors Association, American Society of Industrial Security, Alarm Industry Research and Education Foundation, and the Electronic Security Association.
As Mayor, Anthony Calderone has overseen the renaissance of Forest Park. From a newly vibrant downtown corridor along Madison Street, to a major redevelopment of the Roosevelt Road Commercial Corridor, Forest Park's economic development prospects have been greatly enhanced. The residential market is vibrant, with increasing home values and major new and thoughtfully designed developments underway in the Village.
Mayor Calderon's public service achievements have been recognized by such organizations as Department of the Army, United Way, Miserecordia, Save a Life Foundation, Illinois Order Sons of Italy, Illinois Main Street, Governor's Home Town Awards, the Illinois Crime Commission and the Triton College Foundation.
Mayor Anthony Calderone is married to Lois. They have raised two sons, who are now adults, Augustino and Anthony, Jr.
###